Delhi's Top 5 Casual Dining Restaurants That Offer Party Packages
Delhi is the best destination for foodies and at the same time it is one of the famous tourist places of India where one can find number of restaurants offering the best party packages. With a lot of amazing choices for casual dining restaurants in this city, there's no dearth of places that offer party packages.
Here is a list of top 5 casual dining restaurants that are pocket friendly as well as known for offering party packages too.
Berco's
As the name suggests, Berco's is very unique in its own way. If you are looking for a bistro, then your search will end here. There are many restaurants offeringordinary Chinese and Thai delicacies in Delhi, but in case of Berco's it is exactly different. Their experienced chefs make the dishesunique when it comes to quality.
The restaurant is very spacious and decorated with vivid lighting, which mesmerises everybody when turned on. This makes it an ideal place to party. You can also avail great party packages here. Apart from serving quality food, they have given equal importance to comfort too. It is equipped with leather couches, stylish tables and attractive wall décors along with chandeliers,which add an extra charm to the dining hall.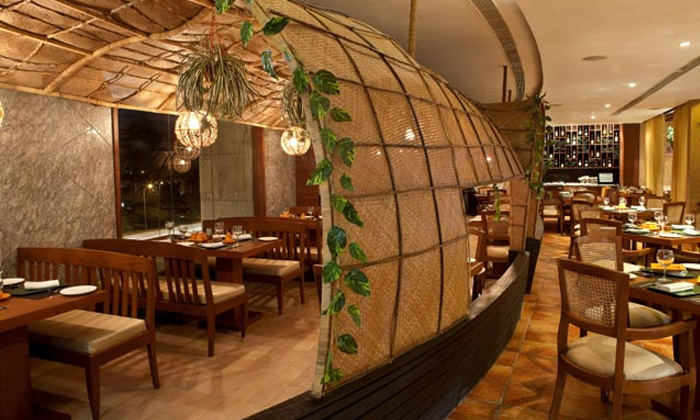 Ministry Of Beer
Ministry of Beer is the perfect to place to hang out with friends and enjoy chilled beer. As the name suggests,you can taste a wide range of drinks along with mouth-watering dishes, making it the perfect place to party. Their party packages are also very attractive.
This casual dining restaurant is so uniquely designed that one will be awe-struck by its vastness and décor. It is situated in Connaught place and is spread across 3 floors where every section is designed in a different way. In short, this is a beer lover's paradise.
They serve continental, Italian, Asian and Indian dishes. Ministry Of Beer is also well known for offering party packages.So,if you have any party plans in the near future, put this nameon the top of your priority list.
Veda
Veda is one of the top restaurants located at Connaught Place and is known for serving a wide range of delicacies, which are made using the right types of spices and ingredients.
This place has a very well decorated and vibrant ambience. In order to make the ambience more intense, they have used red chandeliers and crystal-edged mirrors. It also has a rooftop seating arrangement along with well-designed smoke zone. This casual dining restaurant is popular among the party lovers for its amazing party packages.
They serve Mughlai and North Indian delicacies.Some of the popular dishes are spinach chaat, crispy okra, dal and tandoori jumbo prawns. They also offerclassic cocktails, imported spirits and blended scotch. You will certainly enjoy the sizzling delicacies over here and good news is that they also offer party packages with great discounts.
The Immigrant Café
Situated in Connaught place,The Immigrant Café is also one of the happening places of Delhi. It has a very attractive ambience that is perfectly designed to hang out in a cool atmosphere with friends. They offers a wide range of lip-smacking dishesfrom countries like India, Italy, Afghanistan, Lebanon, Thailand, China, Europe, America, Mexico and many more.
If you are planning a party, you can save more by booking a package at The Immigrant Café as it offers attractive deals throughout the year. It is a great option to try.
Head out to any of these places for your next party. You will never repent your decision, thanks to the attractive deals on party packages at these destinations.
The travel business is a to a great degree quick moving one, and, as any individual who knows about booking flights or reserving a spot knows, costs shift broadly. Some
Over the years, candlelight dinner has dominated all over the world. The romance and love this kind of dinner has to offer is unmatchable. However, in the last few years,
Head to Salzburg ! When people list Europe's most beautiful cities regarding art, architecture, and setting, you will not see Salzburg in it. The capital of the province of the